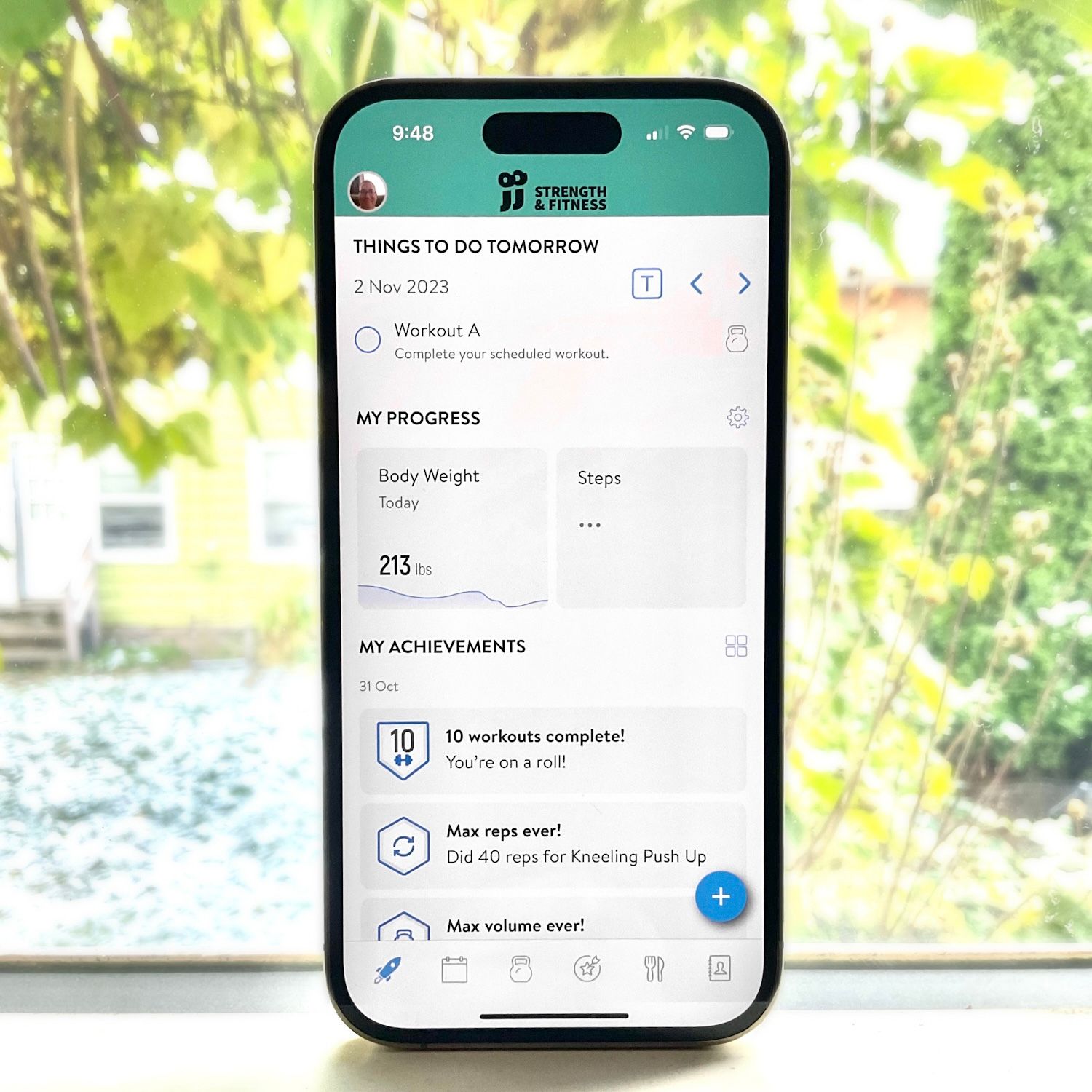 I see fitness coaching as part of my larger purpose: growing healthy, resilient communities. Because I also work a full-time job, I'm able to offer my coaching at much more affordable prices. Your support allows me to continue doing so — thank you!
Sign up with the button that's best for you
Personal training (currently full):
Coaching in-app (currently full):
Just want to support my mission of affordable, affirming fitness?
Thank you! Your support helps me keep fitness coaching affordable for all.
---
Looking for one-time workout guidance?
Book an instructed strength workout with me.
Want more workout options at affordable costs? Check out our donation-based classes at Out Fitness Collective.
---